Welcome to Tamborine Mountain Scout Group
Volunteer Leaders Needed!
Do you have the drive and determination to contribute to Scouting?
No prior Scouting experience is required, with all training paid for by our Group.
We are seeking suitable applicants for the following positions:
★ Male and Female Leaders for all Sections
Perhaps you can only volunteer for one or two nights per month!
We have Adult Helper and Youth Program Supporter positions available as well!
See our Leaders & Adult Members page for further info!
The commencement for advancement in Sections may vary up to 6 months.
PLEASE NOTE: Our Joey, Cub and Scout Units are currently operating waiting lists.
We are not accepting any more potential youth members without more volunteer Leaders!


Our Heritage Den has arrived on site, and will now undergo reconstruction, painting, electrical and plumbing works, before being handed over to our Group!
The Group's new address will be 127-211 Hartley Road, Tamborine Mountain.
Please note that further advice will be provided to our members, before we commence Section Meetings within the Heritage Den.




Terrain is now available! Click on the image below for access.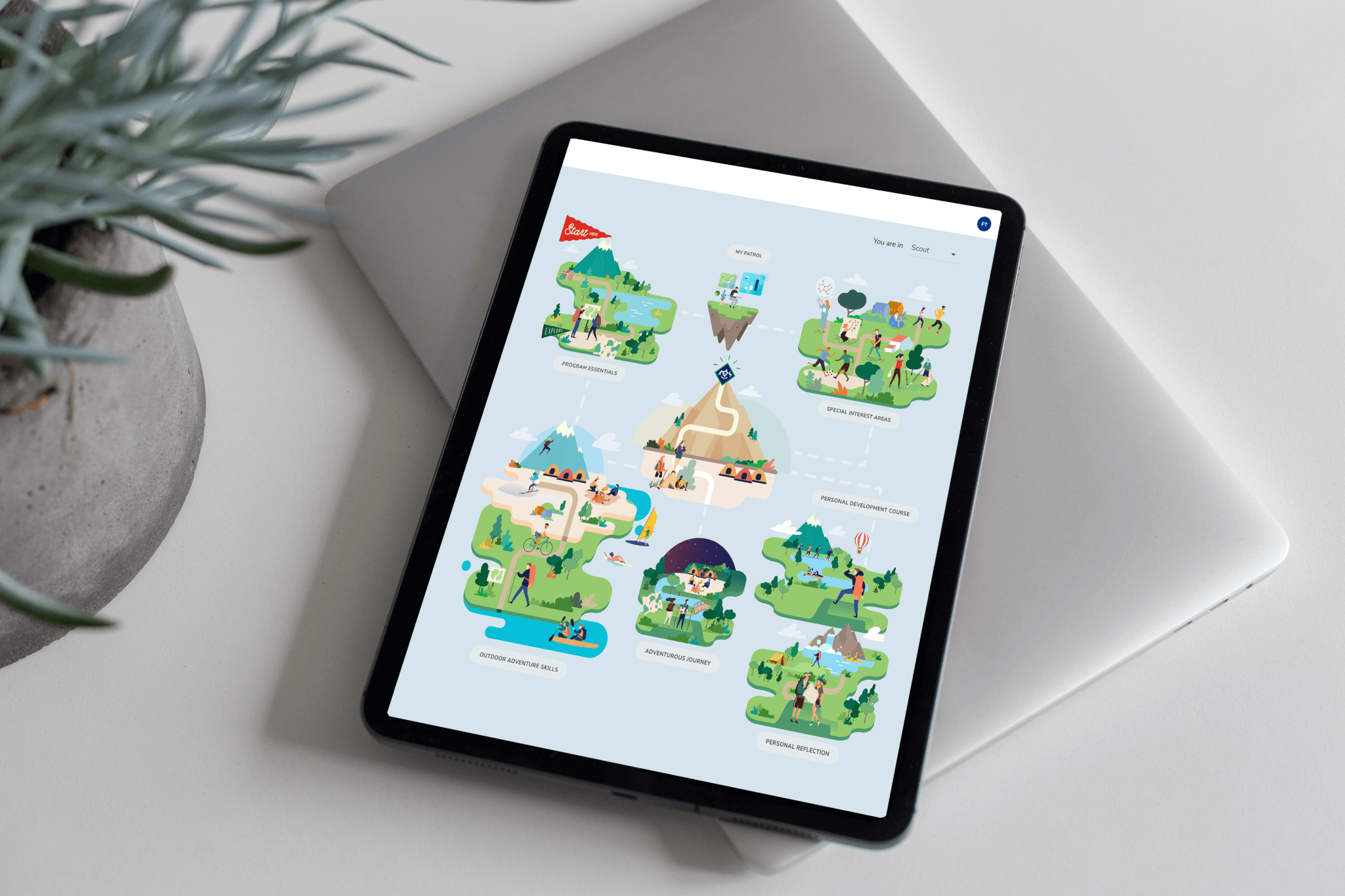 Waiting List Update January 2021
An open letter from our Leader in Charge regarding our current waiting lists for Joeys (5 to 8 years), Cubs (8 to 11 years) and Scouts (11 to 15 years).
Yes - We are operating waiting lists for these three Sections.
Yes - If you have placed your details on one of these lists, and you are yet to receive a position, your details will still be on the list.
What is the Group doing to provide positions for persons on the list?
We have secured our parcel of land off Hartley Road, as part of the Tamborine Mountain Sports Centre.
Our Group has commenced preliminary works on our driveway and carpark, and for the removal and re-installation of the former Scout Den currently sitting at Geissmann Oval.
This building will provide the Group with a larger meeting location. Please note however, that there will always be a balance of quality versus quantity!
Both our Joey and Cub Units require a ratio of adults to youth members, as defined by Scouts Australia.
What can I do to assist?
All Scout Groups are operated by volunteers!
Our Group has the potential to grow even further, however this can only be achieved through multiple persons contributing their time and efforts for our youth members.
Our Group is always seeking volunteers for our many leadership roles. If this is you, further information is available as from our Leaders & Adult Members page.
Active Activities Award 2020
Our Group has been named in Active Activities Top 25 Most Popular Kids Activities for 2020 within our local area!
General information and images on this page © Scouts Queensland and Scouts Australia .
The views expressed in this website are not necessarily those of Scouts Australia.